National Children's Dental Health Month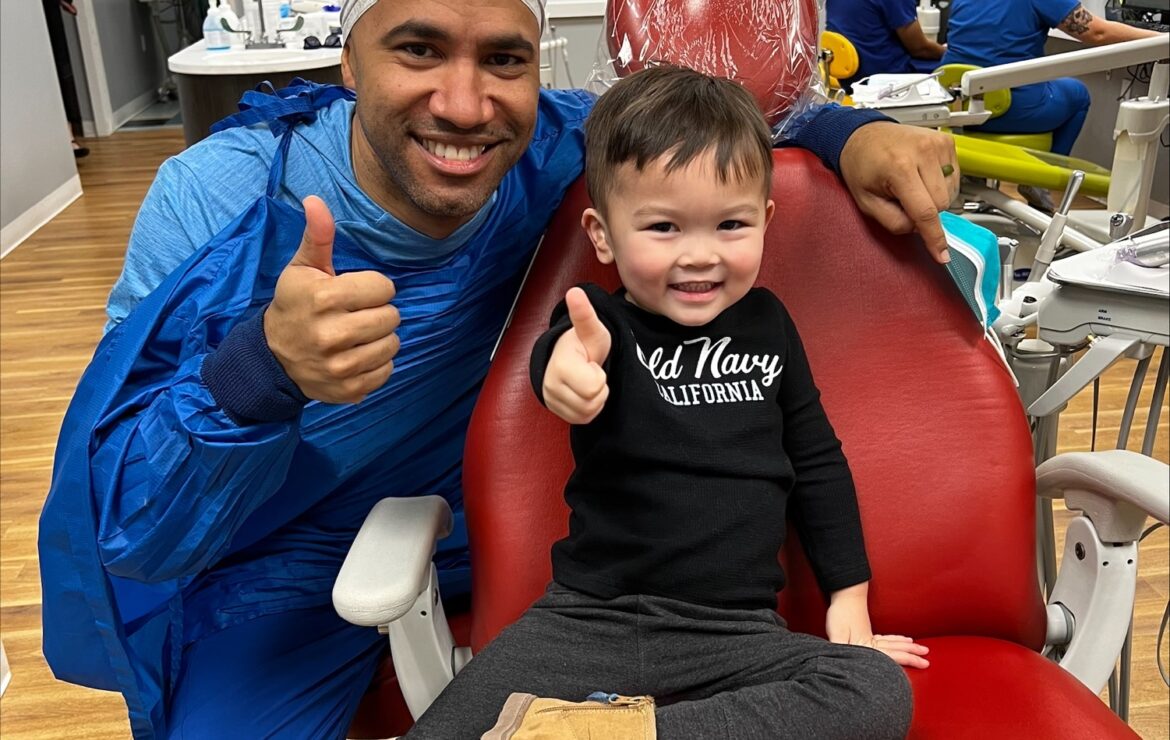 National Children's Dental Health Month
February is National Children's Dental Health Month! Brought to you by the ADA, this month-long observance brings together thousands of professionals to help promote the benefits of good oral health care for children.
Developing good oral health care habits at an early age and staying on top of scheduled dental visits helps children to get a good start on a lifetime of a healthy smile! Are you a parent and wondering what you should do to celebrate this month? Take the time to talk with your child about the importance of taking care of their teeth and gums!
Here are come tips when it comes to protecting children's' oral health:
Schedule routine check-ups! Your child should see their Dentist 2 times a year for a cleaning and exam.
When your child is a baby, make sure to clean their gums daily until their teeth come in. You can do this by using a damp washcloth!
Begin brushing your child's teeth with an infant toothbrush when the first tooth starts to come in. We recommend using fluoride toothpaste, about the size of a grain of rice.
As always, brush two times a day for two minutes each time. Children ages 2-6 should use a pea-sized amount of fluoride toothpaste. Be sure to supervise your child while brushing!
Once your child's teeth touch, you can begin flossing in between them.
Snack healthy! Substitute sweets for healthier snacks such as peanut butter and celery, cheese sticks, or yogurt.
Stay hydrated! Avoid sugary drinks, including sports drinks. Encourage your child to drink a lot of water and remember – water from the tap contains fluoride which helps strengthen teeth).
Replace your child's toothbrush every 2-3 months to ensure they are not introducing harmful bacteria on a regular basis.
Taking care of your child's oral health also benefits their overall health. This is why it is so important to start teaching them at a young age!
If you need help getting started or are interested in scheduling an appointment with our pediatric team, please give our office a call at (716) 362-4800 or visit our website for more information!
Remember, your smile… is our inspiration!