Tooth Extraction
Our dentists will use every measure to prevent tooth loss, but sometimes a tooth extraction will still be necessary. This might be the case when a tooth is too badly damaged to repair, a baby tooth doesn't fall out on its own, more room is needed for teeth to move during orthodontic care, or a tooth is too far out of alignment to be corrected.
Before a tooth is removed, the dentist will take an x-ray to understand the shape and position of the tooth and surrounding bone. For a simple extraction, we will first apply a local anesthetic to prevent pain and discomfort. After the procedure we will provide you with care instructions to alleviate discomfort and ensure proper healing.
Wisdom Tooth Extractions
Wisdom teeth are the last molars, or "third molars," that develop on each side of the jaws. Wisdom teeth usually emerge in the back of the mouth between the ages of 16-20.
Wisdom teeth are a valuable asset to the mouth when they are healthy and properly positioned. But when the jaw isn't large enough to accommodate wisdom teeth, they can become impacted (unable to come in or misaligned). Wisdom teeth may also grow in sideways, emerge only part way through the gum or remain trapped beneath the gum and bone. These are all common issues that require wisdom tooth removal.
A wisdom tooth extraction is a relatively routine procedure. The dentist will numb the area in your mouth with a local anesthesia or use IV sedation so you are asleep during the procedure. After the tooth is removed, we will provide care instructions to ensure proper healing.
Oral Surgery
As a multi-specialty dental practice, Inspire Dental offers the complete range of care without having to see someone outside of our practice – which is even more important during delicate procedures or after an accident. Dr. Kemp is a board certified oral and maxillofacial surgeon who can perform surgery for facial trauma such as a jaw or cheek bone fracture. She also offers corrective surgery for people who are born with skeletal deformations or a cleft lip or palate, which can correct jaw and mouth structures to improve alignment and function. These procedures are performed by Dr. Kemp at a local hospital.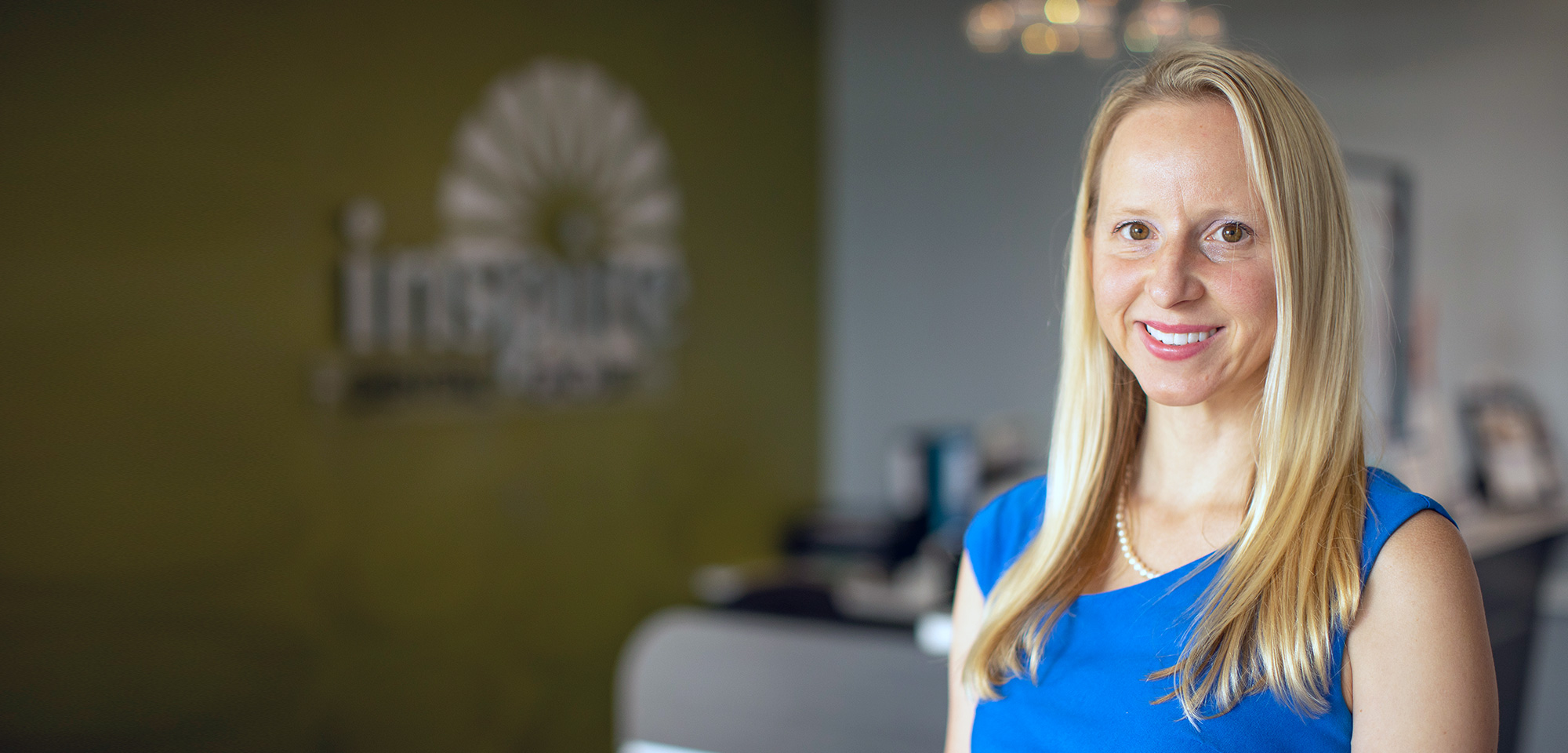 ORAL AND MAXILLOFACIAL SURGEON
Dr. Kemp enjoys the ability to help fix her patients' problems by being able to get rid of the pain and infection they are suffering from.
Dental Implants
Dental implants are considered the ideal restorative solution for replacing failing or missing teeth. Implants are strong, incredibly similar to a natural tooth, preserve the structure of the jawbone, and don't affect neighboring healthy teeth in the mouth. Dental implants are permanent, non-removable replacement teeth that function on a higher level than any other artificial teeth while maintaining a reputation for longevity and attractiveness.
An implant starts with a substitute tooth root that fits into the jawbone. Through a natural healing process, the bone and the implant become fused together, forming a permanent foundation upon which we can fabricate a new tooth. Through this process, we can replace a single tooth or several at a time. When the implant and the bone have become fully integrated, custom porcelain dental crowns or bridges will be attached to create a finished, realistic-looking tooth.
"The greeting when I walked in to check in for my appointment and how friendly the girls were at the front desk. Dr Kemp. was amazing and knowledgeable. I left your office feeling confident that I was in good hands as far as her diagnosing my medical issue and finding the answers I needed."
"Great staff. Really impressed with Dr Lin."
"Great experience with Dr Lin."
"Fantastic experience having an implant placed."
"Well organized office with very pleasant staff. Dr Halliwell -Kemp is an outstanding oral surgeon. I would highly recommend her to anyone needing oral surgery or dental implants."
Maureen C
Facebook Review
"They were able to get me in with the oral surgeon quickly after my consult, and accommodated my schedule. No one enjoys having teeth pulled – but when necessary – it's nice when the procedure goes smoothly without a hitch. The staff kept it light with musical trivia & helped make me feel at ease while I was 'in the chair'"
"Visiting the Buffalo site for the first time was an enjoyable experience. The staff was so friendly and inviting making you feel comfortable and removing any fears. The Doctor was so knowledgeable and thoroughly reviewed all options and took the time to answer all my questions. I got the opportunity to view a bit of the 3D imaging which was super cool. I will have to return for my procedure but I am thankful that The staff have my best interest at heart."
"I recently had several teeth removed in preparation for top and bottom partial dentures. Dr. Kemp and all the staff at Inspire were awesome. I am so glad I chose Inspire dental after several years of not going to a dentist due to anxiety over knowing I would probably need dentures and feeling ashamed for how bad my teeth were. I look forward to going into their office when I need to instead of dreading going to a dentists office. They have treated me with the utmost care and respect so far. I highly recommend them to anyone."
"I had a bad tooth pulled out and implant here, and they did great job, every time I came here they all treated me so good."
Western New York's Most Comprehensive Team of Family Dentists