About Us and Your First Visit
Inspire Dental – Care for the entire family, all under one roof.
Inspire Dental Group is a locally owned practice with three state-of-the-art locations offering a full spectrum of dental services for adults and children. Our team of dedicated professionals is committed to providing our patients with compassionate care – the same care we would want for our own friends and family.
Each of our three locations welcomes patients with a comfortable environment, exceptional dental care, answers to your dental questions, and a treatment plan that is customized for you. At Inspire Dental Group, we have built a reputation as a warm and friendly place to go for the kind of care and comfort you and your family deserve.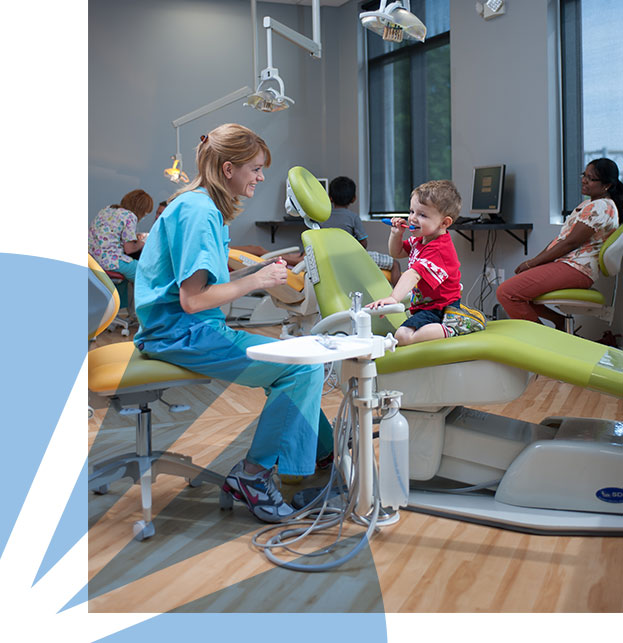 Meet our team
Get to know our incredible team of dental professionals.
Inspire Dentists work as a close-knit team with a variety of specialties to provide comprehensive, trustworthy care for all our patients.
What We Do at Inspire Dental
With so many specialties from pediatric dentistry and orthodontics to restorative dentistry and oral surgery in one practice, everything you need is right here.
Join our team
Inspire Dental Group offers a wide variety of employment opportunities with competitive wage and benefits packages, as well as career advancement opportunities.
"Inspire Dental is such an awesome place to go for dental work. They are so caring, and they do their best to fit you in for an emergency care."
"I've been coming to the Delaware office for years and I've always had a great experience here. Everyone is so warm and friendly, they do a great job and always get me in and out quickly. Thanks!"
"As a new patient to this location i had a pleasant experience. Immediately greeted and welcomed to complete xrays and cleaning. By far the best customer service ever. Was treated with care and expertise. Definitely looking forward to coming back in six months for my visit."
K Gomillion
Google Review
"Buffalo location, went in for filling. Took me on time, out in 15 minutes. Good job, thank you. A+"
"This is the best dental group I have every been to. They are always kind, gentle, and genuinely care for their patients even as a larger group. They use the latest technology as well so everything they do is state of the art and really well done. I am always recommending this place to friends and family."
"The Group offered a special plan as I didn't have insurance. I was glad I didn't have to cancel the appointment and had my cleanings and great care with the group this year! Smiles all around!"
"Nobody really enjoys going to the dentist, but the team at the West Seneca branch makes it a good experience every time. From the friendly receptionist team to the knowledgeable staff- this is the place to go."
"The staff are very friendly & welcoming. My teeth have never been cleaner. They explain everything to you & make sure you don't have any questions."
"They have always been great. Friendly, patient, and gentle with the cleaning. They care about their patients 100%"
Western New York's Most Comprehensive Team of Family Dentists