COVID-19 Update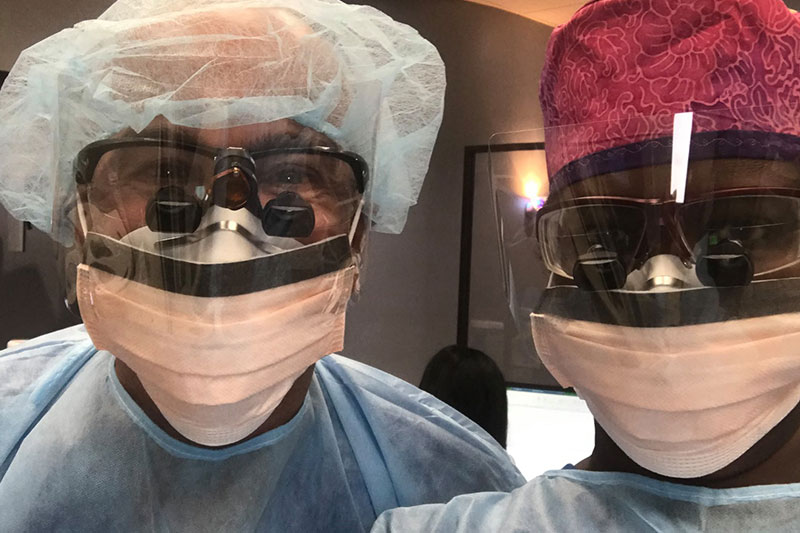 COVID-19 Update
We are now available to schedule all appointment types! Feel free to give us a call at 716-362-4800.
Providing a Safe Environment for Our Patients, Staff and Community
The safety and care of our patients, staff and community has always been our top priority. In the wake of the COVID-19 crisis, we have followed the recommendations of the U.S. Centers for Disease Control (CDC), American Dental Association, and the Occupational Safety and Health Administration (OSHA) and created new protocols to ensure a safe environment and experience for all. Check them out below!
STERILIZATION AND INFECTION CONTROL:
Staff clean and disinfect surfaces throughout each office following OSHA and CDC guidelines. Social distancing, physical barriers, and protocols have been put into place to restrict contact.
PERSONAL PROTECTIVE EQUIPMENT (PPE):
All employees will use the recommended PPE for his/her role including face and eye protection, gloves, gowns, and surgical mask or respirator. The highest level of PPE available will be used when treating patients to reduce the risk of exposure.
OFFICE SUPPORT:
We are staying current with all changes and guidelines and are communicating them to our patients and staff. We offer multiple payment options including touchless inside our office as well as the ability to pay on your phone with a secure payment link sent from our office.
PATIENT PRECAUTIONS:
ALL patients are required to wear a clean and sterilized mask upon entering our building. Everyone who enters will have their temperature taken and will be screened with Covid questions. If the safety requirements are not met, we will ask to re-schedule your appointment.
STAFF TRAINING/MONITORING:
Upon arrival, each member will be screened and monitored for any flu-like symptoms. Any employee experiencing symptoms will be asked to stay home and be properly monitored and return to work once they are no longer symptomatic. Team members will then change into their own required PPE while following all safety procedures. Proper removal of personal gear will take place at the end of each shift.
We look forward to seeing all of our patients again soon!