COVID-19 Protocols
Providing a Safe Environment for Our Patients, Staff and Community
The safety and care of our patients, staff and community has always been our top priority. In the wake of the COVID-19 crisis, we have followed the recommendations of the U.S. Centers for Disease Control (CDC), American Dental Association, and the Occupational Safety and Health Administration (OSHA) and created new protocols to ensure a safe environment and experience for all.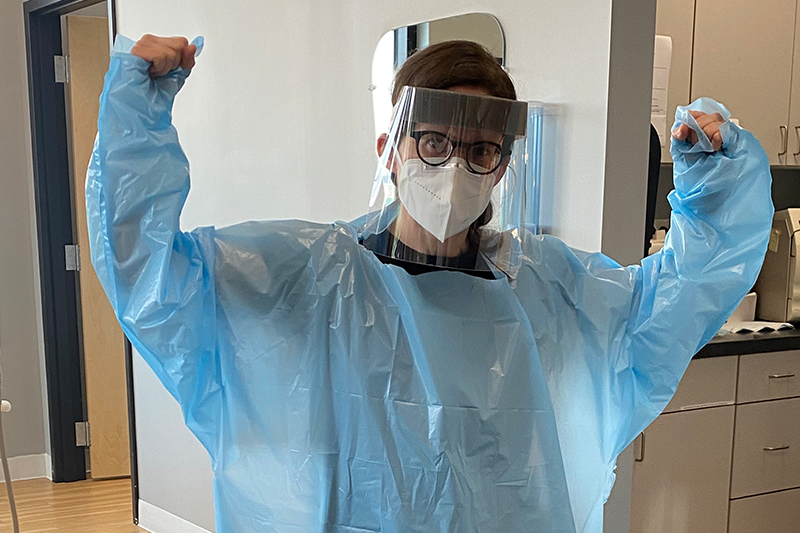 STERILIZATION AND INFECTION CONTROL
Staff clean and disinfect surfaces throughout each office following OSHA and CDC guidelines.
PERSONAL PROTECTIVE EQUIPMENT (PPE)
All employees will use the recommended PPE for his/her role including face and eye protection, gloves, gowns, and surgical mask or respirator. The highest level of PPE available will be used when treating patients to reduce the risk of exposure.
OFFICE SUPPORT
We are staying current with all changes and guidelines and are communicating them to our patients and staff. We offer multiple payment options including touchless inside our office as well as the ability to pay on your phone with a secure payment link sent from our office.
PATIENT PRECAUTIONS
Masks are now optional for patients.
STAFF TRAINING/MONITORING
Any employee experiencing symptoms will be asked to stay home and be properly monitored and return to work once they are no longer symptomatic. Team members will then change into their own required PPE while following all safety procedures. Proper removal of personal gear will take place at the end of each shift.
Meet our team
Get to know our incredible team of dental professionals.
Inspire Dentists work as a close-knit team with a variety of specialties to provide comprehensive, trustworthy care for all our patients.
Happy clients say
"It was awesome I was so nervous because I had terrible experiences in the past, but Chad made me feel comfortable and also gave me great tips that other dentist had never done. They even wished me a happy birthday and sent me a hand written welcome card. They are by far superior to the rest."
"This was my 4th implant by Dr Kemp. I'd follow her anywhere! Everyone at your office is great!"
"I love my dentist Dr. Lewis, she is always professional, efficient & most importantly Honest! I've never had a problem with any work she has done, over a 15 year time and she is always careful to keep me comfortable."
"Dr. Kemp goes above and beyond. She treats the whole person not just the mouth and she cares and listens. The entire staff was friendly, funny, caring and helpful. It was a pleasure."
"Great staff. Really impressed with Dr. Lin."
"They got me in fast for an abscess. Everyone was so nice and made me super comfortable. They even played good music to keep me calm during the extraction! I'm so great full for everyone who helped me today!"
"Buffalo location, went in for filling. Took me on time, out in 15 minutes. Good job, thank you. A+"
"I have great co workers and even though I have moved away from a comfortable drive to work I am commuting to stay with my team!! I love how I feel respected and am given autonomy to provide good care to my patients!! Inspire orthodontics is my favorite job in my entire 12 year career!!"
"Inspire really cares about your teeth!  Inspire by far has the tech, the know how and care when it comes to teeth. All of our questions where answered and we where treated very well from check in to check out. We are here to stay."
Western New York's Most Comprehensive Team of Family Dentists